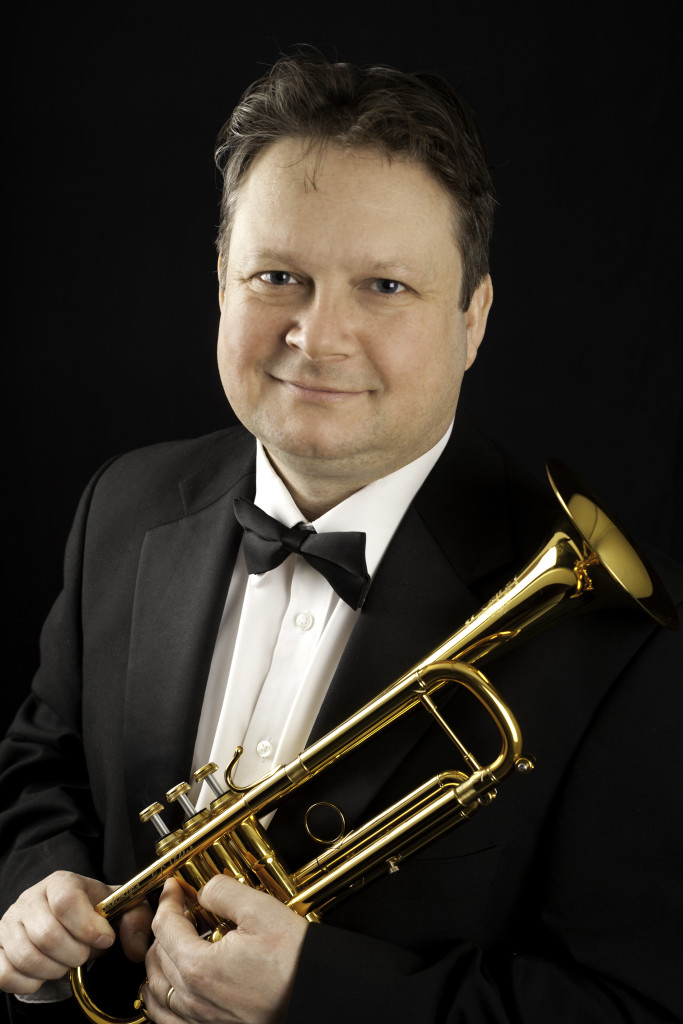 Shaun Hooke ARCM
Principal Trumpet of the RTE Concert Orchestra
Whilst always a keen trumpeter, Shaun's initial career was in chemistry rather than music. Studies at the University of Oxford culminated in him being awarded a Doctorate in 1995.  He went on to study trumpet at Birmingham Conservatoire with Johnathan Holland and soon embarked upon a busy freelance career, regularly playing with major UK orchestras such as the City of Birmingham Symphony and Royal Liverpool Philharmonic orchestras and with English National Opera.  A versatile musician he also found himself working as lead trumpet with pop and rock musicians such as Barry Manilow, Roger Daltry and Alice Cooper.
Such diverse work stood him in good stead for his appointment in 2000 to the principal trumpet chair of the RTE Concert Orchestrain Dublin.  One of the world's most versatile orchestras, the range of repertoire covered is immense.  From Bach Cantatas to Grand Opera to the most challenging of Big Band repertoire, Shaun has found himself working with artists such as Emma Kirkby, Luciano Pavarotti, Jose Carreras, Lang Lang, Nigel Kennedy, Johnny Dankworth, Lalo Schiffrin, REM and Westlife to name but a few.
Working within the Irish national broadcasting organisation Shaun is heavily involved in producing material for broadcast on television and radio as well as many recordings for film and CD.
Shaun is a Performing Artist for Buffet Group, and is proud to play B&S trumpets.  You can find out more about the instruments he plays here
Shaun has always been an enthusiastic teacher, previously working as a full time brass specialist for Oxfordshire Music Service in the UK.  He has taught well over 1000 pupils over 25 years and to celebrate this he has launched the Dublin Trumpet Academy offering online tuition around the world.