So you want to learn the trumpet or improve your playing BUT:
Too far from a good teacher?
No time to travel?
Want to learn faster than by traditional methods?
Want flexibility with your lessons and practice sessions?
At Dublin Trumpet Academy we specialize in online tuition and have a proven track record of offering a mix of technologies to give you the best learning experience
With no travel time or cost
Wherever you are in the world
Study lessons at a time and place that suits you – home, office, train, wherever!
And you'll have an Internationally Recognised Trumpet Performer and Teacher with you all the way.
Skype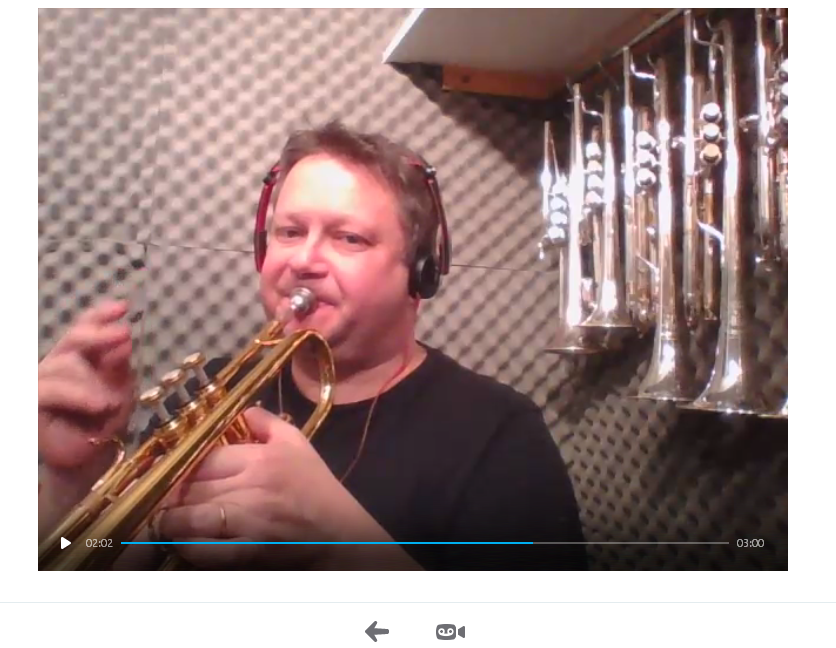 No travel time

No travel cost

Warm up in your own space before the lesson
Skype works very well for the trumpet because everything the teacher and student needs to see are covered in one camera angle.  Posture, emouchure, breathing etc can all be analysed by the teacher, and similarly the teacher's demonstrations are very easy to clearly see.  There is a necessity for a reasonable broadband internet connection, and a web cam (preferably HD).  Because of the volume of the trumpet, a dedicated USB microphone is also an advantage.  Ranging from €35-85 our customer's favourites are listed here.
To book your free 20min Skype lesson click here.
Video Exchange
No travel time or cost

No need for a fast broadband connection

Lessons can be watched over and over again – at a time that suits you!
Students receive their Skype video message detailing the tasks for the lesson, including demonstrations and technical and musical tips.  Further help may be given in the form of YouTube videos from our own extensive resource library. In addition if the students elect to subscribe to SmartMusic, assignments will be sent to their inbox.  Students work on their lesson and send back a Skype video message with a performance of their pieces.  By return they receive a further video message giving feedback on the performance and their SmartMusic assessments if subscribed.
To book your free video exchange lesson click here.